The finance landscape continues to change. What products lead the market today may not lead tomorrow. 
Our Australian Property Finance (APF) broker Adam Bradley brings our customers a wide range of products including loan writing, conveyancing services, general insurances, leasing and equipment finance and wealth management strategies. Investors love the Allianz Landlords Insurance policy, which offers 12 months of cover for the cost of 11 months of premiums. 
APF also has a free app for anyone interested in the property market in Australia, which includes mortgage calculators and finance tools first home buyers and investors, for refinancers, or just for market followers. 
Adam is the property finance specialist on the RE/MAX Advantage team, and will always have access to the best products, policies and pricing the finance industry has to offer. He has a Commerce Degree, with a Banking and Finance major, plus specialization in Finance & Mortgage Broking, a very obvious passion for finance and real estate, and a professional path that led him to open his own mortgage broking company in 2014. 
Adam is Brisbane born-and-bred and has actively followed its property market since 2008. Having purchased property himself, he understands the process from start to finish, which is important when helping people from all walks of life and with varying degrees of experience as buyers. He has also built strong relationships with lenders, which keeps him up-to-date with changing policies, interest rate movements and loan opportunities, as well as a good network of personal contacts. 
Adam joined Australian Property Finance in 2015, relishing the opportunity to extend RE/MAX Advantages highly sought-after services in the bayside suburbs of Wynnum and Manly in Brisbane with the APF advantage. With APF on the team, borrowers have a committed broker who has the knowledge, the product access and the right attitude working for them to secure the loan they need. Adam is experienced and highly skilled, and will be proactive in managing all your finance needs, today and into the future.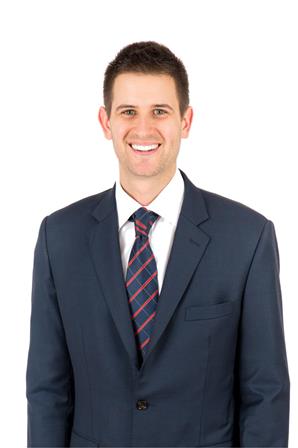 "Working in partnership with 
RE/MAX Advantage strengthens our 
offering to clients and helps enhance their 
overall buying and selling experience" 
Adam Bradley, APF broker
Australian Credit License 390261
M: 0402 411 065   E: adam.bradley@apfbroker.com.au W: www.apfbroker.com.au